Plenary Speakers
Please find plenary speakers below, click on the photos to see the bios of all speakers.
HEAT PUMP CONFERENCE 2020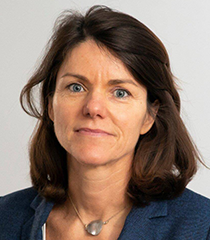 Mechthild Wörsdörfer
IEA Director of Sustainability,
Technology and Outlooks
"Heat Pumps in the Clean Energy Transition
Abstract
Heating and cooling in buildings account for almost 15% of total global energy-related CO2 emissions, or 5 gigatons per year. While nearly 60% of global buildings heat provision relies on direct fossil fuel combustion, heat pumps could already supply more than 90% of heat demand with a lower carbon footprint than any fossil alternative. The deployment of heat pumps in new, well-insulated buildings in many places such as the United States or Europe shows that the heat pump market is taking off. Yet, deployment is uneven across market segments. To meet the Paris Agreement, the IEA defined a 3-pillar action plan. First, achieving greater deployment rates across all applications (including in retrofits, district energy systems and industrial processes) would tap into early emissions reduction opportunities. Second, the integration of heat pumps with power systems is essential to ensure their scalability and operability with high shares of variable renewables in the electricity generation mix. Last, enhancing heat pumps is key so that they could become multi-service providers that can operate in a variety of climate contexts (such as hot and humid, cold or multi-seasonal climates) while taking advantage of next generation designs (such as refrigerant-free, evaporative or solid-state applications).
Biography
Heating Mechthild Wörsdörfer (@MWorsdorfer) joined the IEA on 1 October 2018 as Director of Sustainability, Technology and Outlooks (STO). Ms Wörsdörfer plans and co-ordinates the IEA's work on energy sustainability, encompassing clean energy technologies and climate change policy. Previously, Mechthild held several senior management positions in the European Commission, where she coordinated the work on the 2030 Energy and Climate Framework, the Clean Energy Package and the 2050 Energy Roadmap. She had been involved with the IEA for a number of years as IEA Governing Board Representative for the EU, and served in the Cabinet of Commissioners, in charge of industry, competitiveness, trade and digital economy.
HEAT PUMP CONFERENCE 2020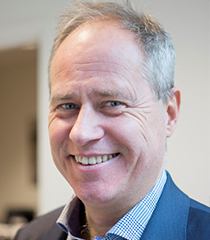 Martin Forsén
President of EHPA
The European legal framework is well set for a massive roll-out of heat pumps - but more efforts are needed!
Abstract
The present European Commission has, since they entered office in 2019, significantly raised the ambition in policies related to energy and climate actions. The European green deal including a European renovation wave of buildings, circular economy action plan and a strategy for energy system integration are all essential parts of the plan to make Europe the first climate neutral continent by 2050. The aim of the renovation wave is to double the current rate of renovation. Renovations shall be implemented adhering to the energy efficiency first principle as well as the need to decarbonise while increasing the use of renewable energy sources. Electrification of the heating sector will play a central role and in particular by a wide introduction of heat pumps. The energy system integration strategy is expecting an increase of the share of electricity-based heating to double by 2030 and to reach 50-70% by 2050. The tremendous push for decarbonization and electrification will have considerable impact on the revision of existing regulations. This presentation will give an overview of the overarching targets, policies and ongoing revisions of existing regulations as well as the possibilities and challenges faced by the heat pump industry.
Biography
Martin received his Master of Science in mechanical engineering at the Royal Institute of Technology in Stockholm 1997. After a short time at the electric utility company Vattenfall he got back to the university as a researcher, where he stayed until he was hired as President of the Swedish Heat Pump Association 2003. After ten years at the association, Mr Forsén was recruited as Manager International Affairs for NIBE in 2013. Mr Forsén has for the last decade been an active member of the European Heat Pump Association. He has been a member of the board for several years and serves as President for the Association.
HEAT PUMP CONFERENCE 2020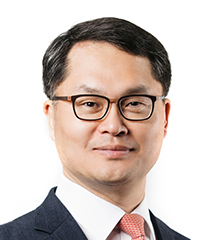 Min Soo Kim
President of SAREK, NOC Chair
Korean policy for green world and heat pumping technologies
Abstract
Responses to climate change have permeated everyday life in the 21st century, as countries are increasingly faced the threat of global warming and natural disasters. Even in the wake of the COVID-19 pandemic, attitudes towards climate change have been mostly unanimous as international cooperation remains tight.
Governments are increasingly implementing green policies in an effort to reduce emissions and to stimulate economic recovery. Recently, U.S. released a climate change plan worth USD1.7 trillion to completely phase out nonrenewable energy and achieve net-zero emissions by 2050. Meanwhile, China pledged to achieve carbon neutrality before 2060, hitting peak emissions before 2030. In Europe, the European Commission announced the European Green Deal as a community-wide policy in December 2019 to make Europe the world's first climate-neutral bloc by 2050.
South Korea also released the New Deal policy in 2020 amid the COVID-19 pandemic situation, outlining targets in renewable energy and ICT infrastructure through the Green New Deal and Digital New Deal. Through the Green New Deal, the Korean government will invest KRW73.4 trillion for transition to a low-carbon, green economy by making additional advancements in mobility, energy, and other supporting climate-friendly technology.
In 2019, renewable energy accounted for 15,791 MW of electricity in Korea, about 13% of total power generation. Out of this, solar energy accounted for 67% of the renewable energy. To accelerate the green transition, the Korean government announced a 3020 renewable energy plan by which it will generate 20% of energy from renewable sources by 2030. In addition, the Korean Hydrogen Roadmap will be used to build a hydrogen economy for the public and private sector by 2040.
To achieve net zero emissions, heating and cooling energy, which accounts for about half of total energy consumption, must be reduced. For this, a heat pump is essential; however, there are many obstacles to adequately supply heat pumps in Korea such as high gas permeability, low energy prices, and sedentary culture. As shown in the examples of geothermal and hydrothermal heat pumps, designation of renewable energy sources can promote the growth of the heat pump industry in Korea. The designation of renewable energy sources for heat pump covering all heat sources will be of paramount help in achieving the net-zero emissions.
Biography
Min Soo KIM received the B.S. (1985), M.S. (1987), and Ph.D. (1991) degrees in mechanical engineering at Seoul National University. He is a Professor of the Department of Mechanical Engineering at Seoul National University since 1994. He serves as chair of the Department of Mechanical Engineering. His major is thermal engineering including refrigeration and air conditioning. He spent three years from 1992 to 1994 at the National Institute of Standards and Technology (NIST) in U.S. as a guest researcher. He has more than 240 journal papers and more than 440 conference papers together with about 40 patents in the field of thermal engineering and refrigeration. He is a member of ASME, ASHRAE, IIR, KSME, and SAREK.
In 2010, he served as Policy Advisor to Minister of the Ministry of Education, Science and Technology, and during 2011-2013, he was a member of Presidential Advisory Council on Education, Science & Technology. He was delegate of Korea to the International Institute of Refrigeration (IIR), and he served as vice president of the Management Committee of IIR and serves now as president of the General Council of IIR.
He got the Outstanding Academic Award from the Society of Air-conditioning and Refrigerating Engineers of Korea (SAREK) in 2006, Asian Academic Award from SAREK/CAR/JSRAE (2012), Outstanding Academic Award from Korean Society of Mechanical Engineers (KSME) (2013), Best Industry-University Cooperation Award from the College of Engineering at SNU (2015), and Minister Award from the Ministry of Land, Infrastructure, and Transport (2016). He was designated as 70 Excellent PhDs of College of Engineering at Seoul National University (2016) and he received Presidential Citation by the Ministry of Public Administration and Security (2017).
HEAT PUMP CONFERENCE 2020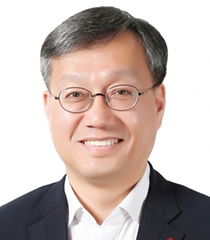 Saikee Oh
Executive Vice President, Center Director of LG Electronics
Heat Pump System Technology Trend
Abstract
The role of heat pump in reducing greenhouse gases.
Some fundamental bottlenecks of traditional air-source heat pumps.
The cutting-edge heat pump technology to overcome these problems.
Biography
Education

Department of Mechanical Engineering

Bachelor : Seoul National University (~Fab. 1989)
Master : KAIST (~Fab. 1991)
Ph.D. : KAIST (~Fab. 1997)

Professional Activities

LG Electronics

H&A R&D Center Director (2020~)
Air Solution R&D Lab. Director (2018 ~ 2019)
System Air Conditioning Research / Engineering Division Leader (2014 ~ 2017)
Air Conditioning & Energy Solution Lab. Director (2013)
Entering LG Electronics (Mar. 1994)

Research Interests

Department of Mechanical Engineering

Inverter Heat Pump (Air to Air, Air to Water)
Indoor Air Quality
Energy Saving HVAC Control
HEAT PUMP CONFERENCE 2020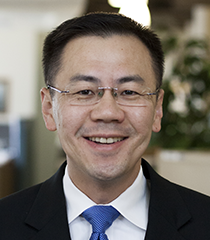 Xudong Wang
Vice President of AHRI
Ensuring a Safe Refrigerant Transition
Abstract
The global industry is transitioning to environmentally friendly low global warming potential (GWP) refrigerants. To date, most of promising low GWP refrigerants are flammable. Implementation of these refrigerants in the field requires necessary steps to ensure safety. The presentation will summarize the US industry activities on transitioning to low GWP refrigerants. The content will cover the current status on relevant code and standard development, research and remaining efforts needed in the transition to low-GWP refrigerants in the future.
Biography
Dr. Xudong Wang is the vice president of research at AHRI. He closely works with AHRI Members to develop research programs addressing common issues and challenges that the HVACR industry faces. He has initiated and managed multiple research programs related to assess low GWP refrigerants' performance, compatibility and safety. He holds a Ph.D. in Mechanical Engineering from the University of Maryland at College Park. Dr. Wang is a member of the American Society of Heating, Refrigerating, and Air-Conditioning Engineers ASHRAE.
HEAT PUMP CONFERENCE 2020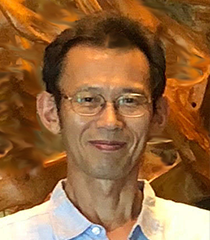 Noboru Kagawa
Professor of National Defense Academy
Clean and Safe Air by HVAC systems – Laws and Advanced Technologies in Japan
Abstract
Experience of health problems and pandemics changes the design of HVAC systems frequently. Accumulated knowledge can improve the HVAC technologies. Related laws and new technologies in Japan will be overviewed.
Biography
Prof. Noboru Kagawa is a Technical adviser and the former president of the Japan Society of Refrigerating and Air Conditioning Engineers, JSRAE, a member of the Executive committee and the Management committee of IIR, and the Leadership councillor of ASHRAE AASA. He works as a professor in Department of Mechanical Systems Engineering of National Defense Academy of Japan. His major fields of study are thermophysical properties of refrigerants, Stirling engine and refrigerator, and refrigerants management. He is also the chair of the 2nd IIR Conference of HFOs and Low GWP Blends, HFO2021 will be held at Osaka in June 2021.